We are very pleased to provide you a secure way to obtain a CAA Membership; through Darling Insurance.
Please click on the link provided below which will allow you to choose which membership you would like.
Once you have completed this process you will be given your membership number and we ask that you send this information to us so that we can note your file.
5 Great Reasons to Become a CAA Member Today!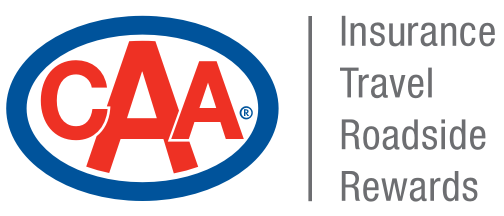 A CAA Membership will give you access to Canada's most trusted roadside service, protection, peace of mind and so much more!
You'll get Roadside Assistance 24/7/365.
Car trouble? We'll be there to help when you need us across Canada and the U.S. And remember, we cover you whether you're the driver or passenger, or even if you are in a rental.* Many competitors only cover the car and will only tow you to the closest dealer – CAA will tow you wherever you want to go.* Don't worry about another
breakdown, flat tire, dead battery, lost key or empty gas tank again!
You can save on everyday purchases!
Save at restaurants, hotels, attractions, retail stores, services, and even groceries! With over 124,000 participating partner retail locations and services across Canada and the United States, your membership can
easily pay for itself. Just show or swipe your membership card to get savings whenever you shop at one of our rewards partners in store or online. For a full list of partners, visit caasco.com/rewardspartners.
You'll have access to a world of travel.
We'll help you plan that dream vacation – or simply book a hotel or car rental – at our full-service travel agency. You'll also get Member-exclusive perks on cruises, travel packages, Canadian passport photos and more.
You'll receive expert automotive advice.
We know cars. And we'll give you professional advice about buying, selling or fixing them. We'll even tell you where the cheapest gas prices are in your neighbourhood!
You can save on insurance.
We've got you covered for just about anything. As a Member, you'll get 10% off your home insurance and 5% off auto insurance. Get complimentary CAA Tire Coverage.
---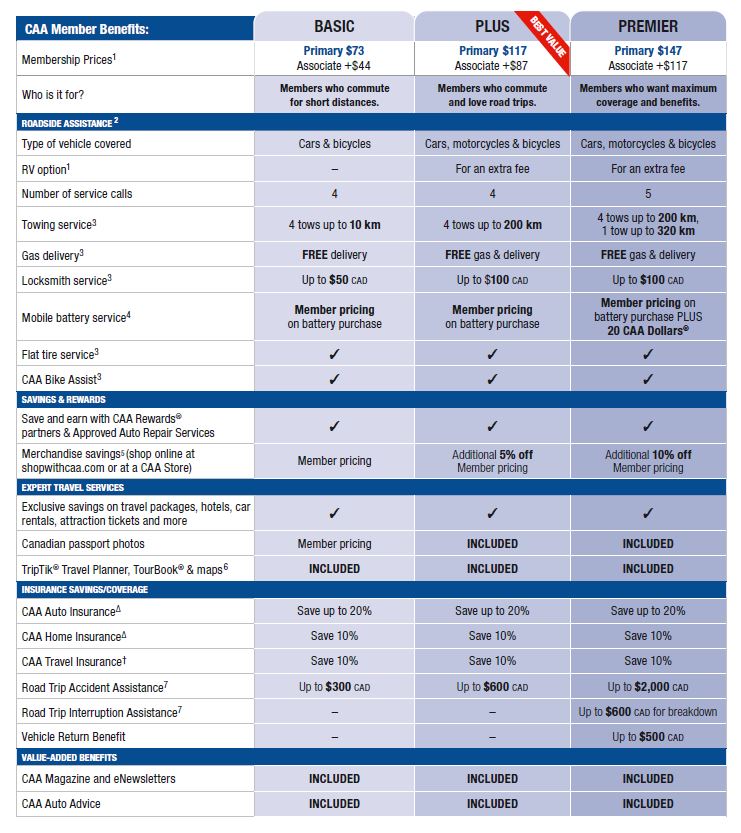 ®/TM CAA trademarks are owned by, and use is authorized by, the Canadian Automobile Association.
Making bad days good. And good days better. is a trademark of CAA Club Group. (2556-02/20)
Δ Auto and Property Insurance and CAA Tire Coverage are underwritten by CAA Insurance Company. To qualify for the discount you must be a current CAA Member in good standing (CAA Membership dues paid in full by membership expiry date). Eligible CAA Members may qualify to receive a Member loyalty discount based on membership tenure and Roadside Assistance usage.
Certain conditions, limitations and underwriting guidelines apply.
†CAA Travel Insurance is underwritten by Orion Travel Insurance Company, a CAA Company. Certain exclusions, limitations and restrictions apply. Subject to change without notice. A Medical Questionnaire is required if you are 60 years of age and older.
1 Plus HST.
2 The vehicle will be towed to the responding facility, a facility on the return route, or to any destination of your choice. Fuel delivery, locksmith, battery, bike assist and flat tire services each count as one of the Members' allotted roadside calls during each membership year.
3 Terms and Conditions apply. See details at: caasco.com/termsandconditions
4 CAA mobile Battery Service Member benefit subject to availability by geographical area. Call 1-800-222-4357 for location details. CAA Battery representatives will deliver, install and recycle your battery at no extra cost, upon purchase of a new CAA Premium Battery.
5 Selection varies by location. Quantities are limited. Discount applies to merchandise boutique items and online at shopwithcaa.com. Not valid on passport photos, movie tickets, attraction tickets, membership fees, travel bookings, insurance or International Driving Permits.
6 The U.S. & Canada TourBooks are free to Members.
7 Road Trip Accident Assistance and Road Trip Interruption Assistance are not insurance benefits but assistance services only. Assistance is applicable only to trips 200 km or more from the Member's primary residence, which include at least one overnight stay. Assistance is provided by World Travel Protection Canada Inc., an independent contractor. Certain restrictions and limitations
may apply. Benefits and service provider are subject to change without notice. CAA recommends that Members purchase Emergency Travel and Medical Insurance when travelling outside the province for protection against the high cost of a medical emergency.
TICO Ont. Reg. #50014517. CAA Travel (South Central Ontario), 60 Commerce Valley Dr. E., Thornhill, ON L3T 7P9.
To earn and redeem CAA Dollars, you must be a current CAA Member in good standing (CAA Membership dues paid in full by membership expiry date). CAA Dollars cannot be converted into currency at any time, and cannot be used to purchase CAA Premium Batteries, or to pay any amounts owing on your CAA Rewards® Mastercard®. Do not let your membership lapse or you will forfeit any accumulated CAA Dollars. Your CAA Dollars will be automatically redeemed towards your CAA Membership renewal dues.
® TripTik and TourBoo